A Beginner's Guide to Fiberglass Pools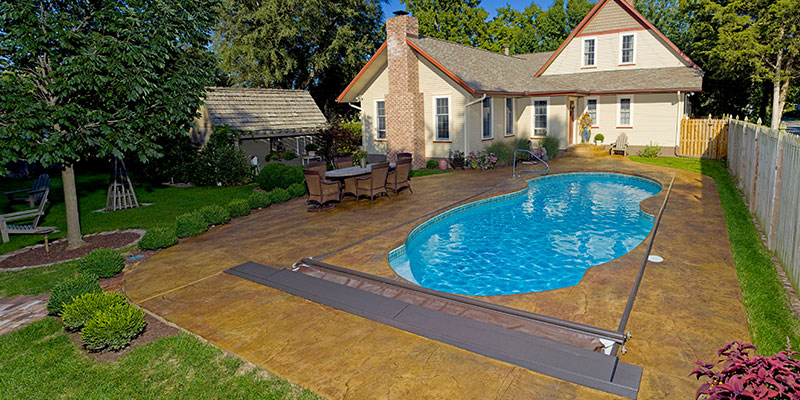 For people in Peoria in the market for a durable inground swimming pool that looks great and won't cost nearly as much as a gunite pool, a fiberglass pool is your best option. Easy to maintain and quick to install, Peoria homeowners can often be lounging next to their new inground pool in just a few weeks.
Your Pool's Design
Fiberglass, though most often prefabricated, looks custom built due to the variety of pool shapes number of features that can be added to its poolscape. Seating and entryways are typically built into the fiberglass shell, but other options including waterfalls, lighting, and even inground spas can easily be included.
Your Pool's Lifespan
No other type of swimming pool compares when it comes to durability. While concrete and vinyl liner pools need repair or replacement every 5 to 10 years, a fiberglass pool can easily last for 25 years with proper maintenance. They are also less likely to fade, stain, and appear outdated.
Your Pool's Maintenance
One major draw to fiberglass swimming pools is that the surface of it is treated with a weather resistant gel. This makes it incredibly difficult for algae and bacteria to cling and wreak havoc on your pool. Because of this, your fiberglass pool will not require nearly as much maintenance as a concrete or vinyl pool.
San Juan Pools and Spas is your local Peoria headquarters for inground fiberglass pools. We have every feature and option available to create the perfect inground pool for your family.
About San Juan Pools & Spas
San Juan Pools & Spas is the premier swimming pool and hot tub dealer and pool supply store in Pekin, Illinois, serving the entire Peoria area since 1958. Our company offers everything you need to create the perfect backyard retreat, including inground pools, above ground pools, hot tubs and swim spas.
We offer a number of other fine home products in our extensive showroom, including gazebos, massage chairs and a full line of pool and spa chemicals and accessories. We are an authorized dealer of San Juan Fiberglass Pools, as well as Splash SuperPool above ground pools, Hot Spring Spas, Caldera Spas, and Freeflow Spas. We offer excellent on-the-spot financing and also take trade-ins on hot tubs. We are excited to help make your backyard dreams come true.
San Juan Pools & Spas has an unrivaled retail center and showroom dedicated to quality products and superior customer satisfaction. Contact us for more information by calling 309-692-0292 or visiting our website at sanjuanpekin.com.